G's v Crapids... Again
This time way up there.
Colorado started the new season off well and in good spirits following the strange departure of Cup-Winning Manager Gary Smith. New manager Oscar Pareja, "The Players' Coach," had the team playing freely and getting points early on.
The G's stumbled out of the gate.
But, even though he has favorites, Bruce is never gonna let his team play freely.
Some
players... maybe? But, not the team.
Now, Colorado sits near the bottom of the Conference and the G's are 2nd and in the playoffs.
Fuera Bruce?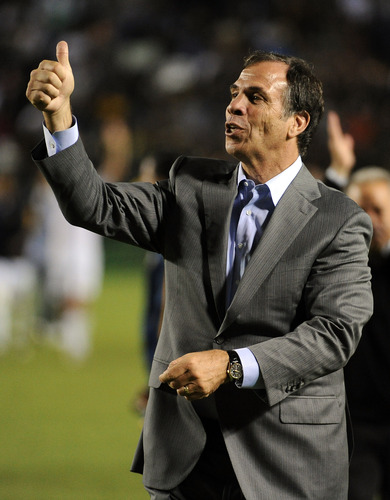 ...When you mess with President Bruce
When you mess with President Bruce!
Bruce did own up to some costly mistakes. But, now... the whole team serenades him with song after scoring a goal.
Colorado might still have some pride at home. The Ginja Ninja and Bullet Head will try and stir an uprising.
But, I trust Omar and Juni and Landon and the boys to stomp on the Rapids and keep this playoff bound Paddy Wagon rollin'.
Go Galaxy!
Now it's 1984
Knock Knock at your front door
It's the suede-denim secret police
We have come for your uncool niece...