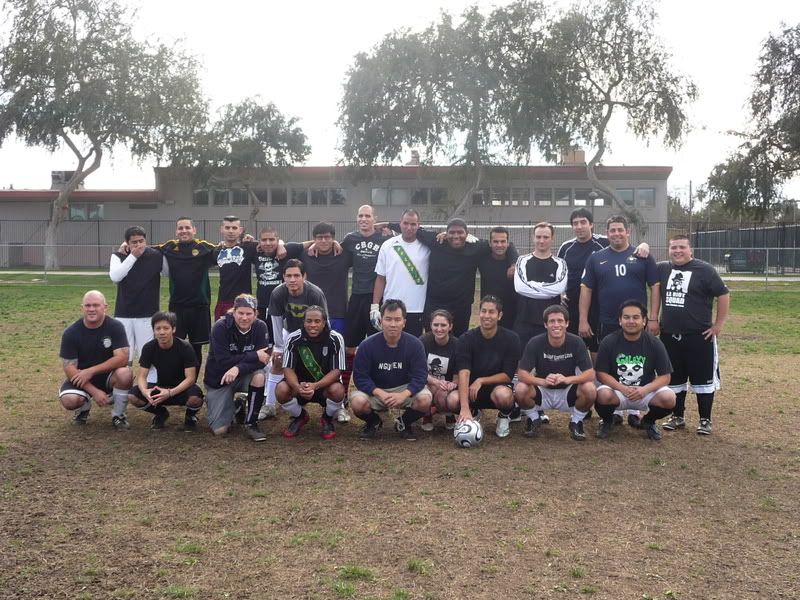 WHERE:
San Martin Park, Lakewood, CA
WHEN:
Friday Nights, 6pm
WHO:
EVERYBODY is welcome. Regardless of age, gender, skill level, uglyness level, and/or relationship to the Riot Squad.
WHY:
Usually, it's just for fun, but as of late, it's become even more fun than usual. Get there.
ADDITIONAL INFO:
We try to update every Friday, so check the boards before heading out for updates,

If we're ever not there and the lights are off, or there's other sports taking up the field, head to Mayfair Park,

Try to get either my phone #, or Joel (Chopsticks)'s phone number for additional info.