Hey guys, here's something that's come up but I think requires attention again. Some people have complained that the repeated taunting of Sacha Kljestan over his "gay" look are offensive and not everybody is cool with / on board for those chants.
Ultimately, this is LARS and you can do as you like, but maybe we should consider putting that chant / those references to bed (no pun intended).
Personally, I won't be participating in those chants anymore, but I do think we can still try to get inside Kljestan's head, especially considering his recent drop in form, his wall-jumping error at the Beijing Olympics, and his questionable inclusion in the second half of the Confederations Cup final.
I know the chant is catchy and all, but this is about having some consideration to our fellow LARSers, and admittedly, we could probably do better than "Hey Sacha, you're so gay."
Just my .02 cents.
PS. Taking shots at the bastard for dressing like a damn emo kid is still allowed and is actually encouraged by everybody from President Palin to Secretary of Sexy Hope Solo.
In the meantime, I'll probably be fronting the $$$ for this banner: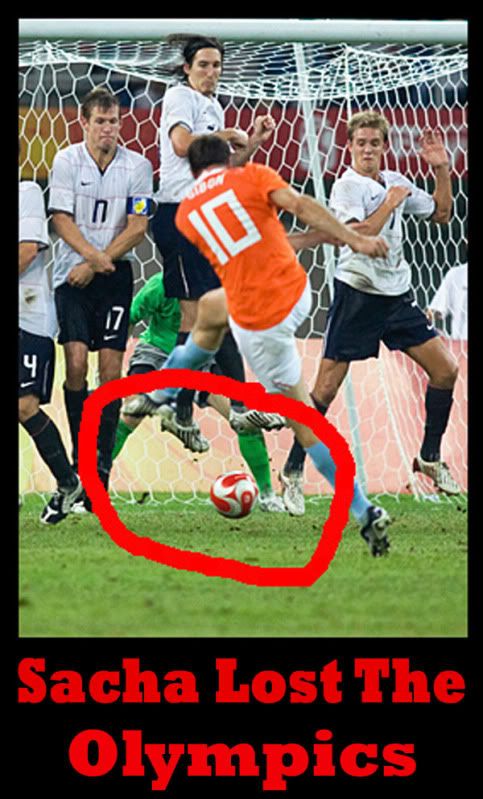 Anybody that wants to contribute a few $ to this masterpiece just get in touch with me and we'll see what we can do.