Ladies and Gentleman
Boys and Girls
LARSERS OF ALLLLLLL AGES.
I'm (semi) proud to announce the OFFICIAL return of the LARS NFL Fantasy football league.
There are a few options to what we're doing so I'm polling the audience
(in the sense that I want to see what your opinion is but it might not actually determine what we do)
I'm not really all that interested in tracking down the "part timers" who occasionally show up or post or what have you.
If everyone (See: Mostly everyone) returns then I'll attempt at doing 2 leagues
If we've got a ton of new people or few returning people I'm going to do 1 big league. (My preference and where i'm leaning)
A bit of motivation to sway you towards my laziness, I'd like to make this year a pay-to-play single league. 20-30 bucks a head, paid into a League paypal BEFORE the season starts, money totals divided between the top 3.
So if you're new or returning please state your intentions on returning or playing this year.
1.) Zero
Opinions please. Questions, concerns...
And per always Up the Rollers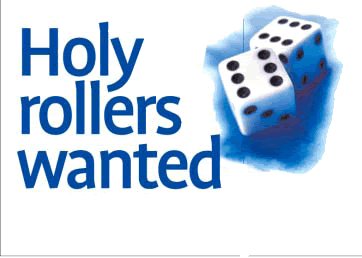 Respectfully,
Commissioner Z.